The Mary Poppins Festival
There is only one way to describe the Mary Poppins festival – Supercalifragilistically fun!The festival honours the author of the Mary Poppins books, Pamela Lyndon Travers, who was born Helen Lyndon Goff in an upstairs bedroom of the former Australian Joint Stock Bank building in Maryborough on 9 August 1899. The signature event is the Mary Poppins Festival Day in the Park where Maryborough's glorious heritage streetscapes are transformed into scenes from the Poppins novels.Nannies race each other pushing prams in the great Nanny Challenge; chimney sweeps compete in the Chimney Sweep Dash while Mary Poppins characters come to life from the pages of books and mingle with the crowd. The Festival presents a 4 day program of storytelling for all ages through all art forms. From music concerts to street festivals, story telling to craft activities and public art installations there is something for every Mary Poppins fan.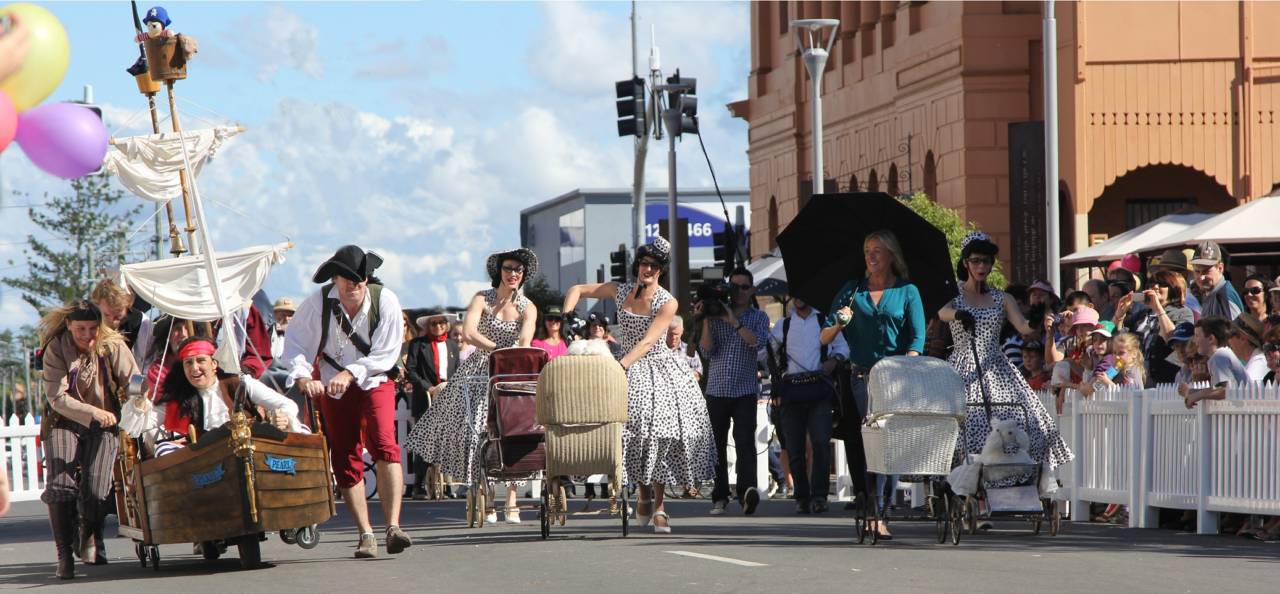 Due to COVID-19, the 2020 Mary Poppins was cancelled, but we are looking forward to coming back next year bigger and better than ever!
To visit the Mary Poppins Festival website and find information about the 2021 Mary Poppins Festival, click here.